Jezera are located on the southeast side of the island of Murter. Jezera are tucked into a horseshoe-shaped bay surrounded by gentle hills. Due to its natural position, the place is not exposed to strong winds, so its bay is ideal as a port and habitat for ships. The place has 960 inhabitants.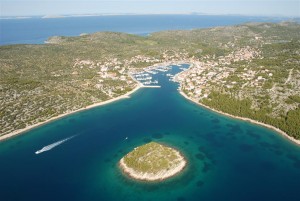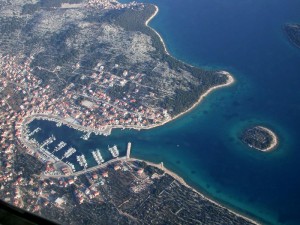 The first written information about Jezera dates from 1298. But the place is much older, because not far from the place, in the bay Podjasenovac in 1938, two graves of the Illyrian tribe Liburna were found in one pile.
The name Jezera comes from the fact that the rainwater stops on a part of the impermeable soil and creates large puddles. Blato or Jezero, in ancient times a wetland southwest of the place, was drained due to malaria in the early 20th century, while another water surface called Lokva is full of water from the first to the last rainy periods.
Today, Jezera are a developed fishing and tourist place with numerous and beautiful beaches