Betina is a place on the northeast coast of the island of Murter, which is connected to the mainland by a drawbridge in Tisno. It is located 35 km west of Sibenik. The name Betina comes from the Celtic word "bet" which means – mouth and describes the appearance of the naturally formed port of Betina which, like the mouth, protects ships from gusts of wind ..
Betina was built on the slopes of Cape Artić. It is considered one of the most beautiful places on the Adriatic. The place is dominated by the parish church of Sv. Francis of Assisi from the 15th century with a beautiful baroque bell tower, and from it radiates a network of old stone streets with picturesque bolts and vaults. Due to the picturesqueness and preservation of the historic core, the place is under protection as a cultural monument. Many call her "the beauty of folk Mediterranean architecture" because of these features and beautiful views.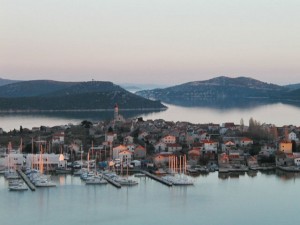 Betina, along with Korčula, is the most famous and oldest seat of excellent caulkers (shipbuilders in wood). It is one of the last refuges of wooden shipbuilding in Europe. The product of Betina's shipbuilding, Betinska gajeta, which dates from 1740, is widely known. It is a solid peasant ship with a Latin sail with which the inhabitants sailed to distant estates on the Kornati, Modrave, Prosica and Vrana Lake.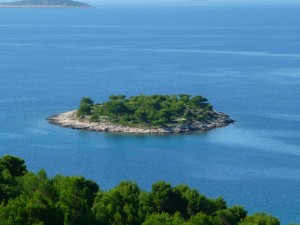 The most famous beaches are Plitka Vala, Kosirina, Zdrače, Bisage … If you are interested in swimming and other activities that will enrich your stay in Betina, we suggest you try sailing, diving, cycling and hiking on the surrounding hills from which you shoot. beautiful view of the places and the surrounding islands.